Made in Canada Matters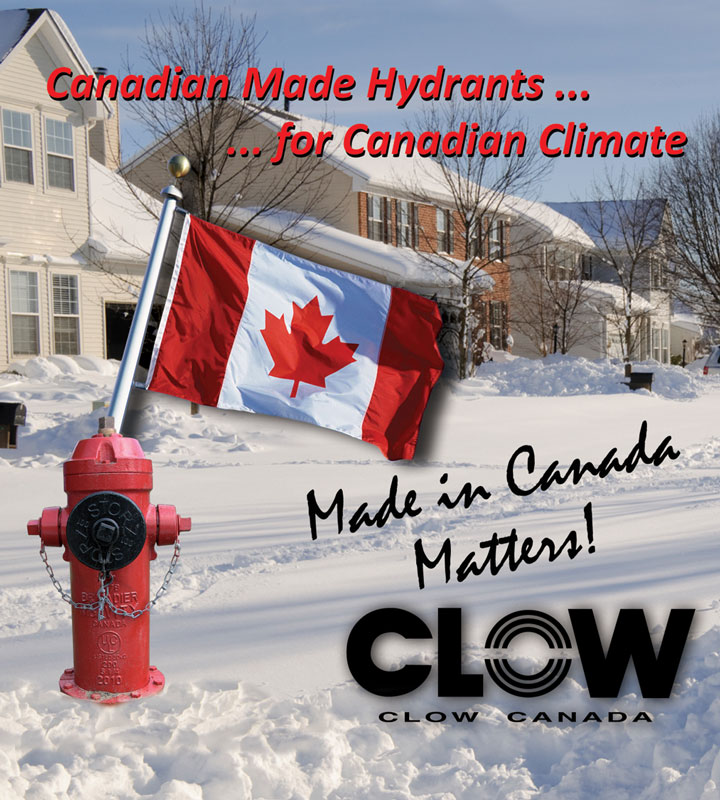 For over 175 years, Clow Canada has been proudly making quality products in Canada for the Waterworks Industry.
Established in 1834, Clow Canada is Canada's only national manufacturer of Fire Hydrants, Valves and Ancillary Products for the water, wastewater, industrial and fire protection industries. All of our products meet and/or exceed all industry third party certifications such as AWWA, UL, ULC, FM, ASTM and NSF. Our products are designed to stand up to the unique challenges encountered due to the extreme Canadian Climate.
At our manufacturing facility in Saint John, N.B. and our warehouse in Medicine Hat Alberta, our comprehensive facilities and innovative technologies make us an economic, safety, environmental and community leader. From safety and environmental responsibility to employee training and community outreach, we work hard every day to make sure we are the best we can be.
As a Canadian Manufacturer and a major employer and taxpayer in Canada, Clow Canada re-invests millions of dollars back into the Canadian economy each and every year. We have also invested millions of dollars to create a safe, environmentally responsible and modernized plant environment for all of our workers.
When making your choice for quality products with a strong history, remember "Made In Canada Matters".